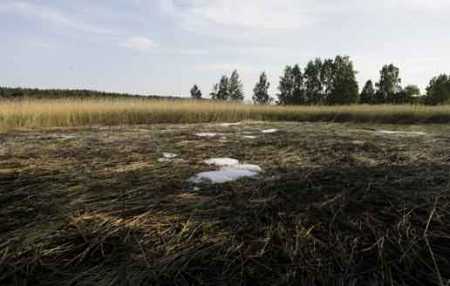 File picture of the fire on June 6, 2013 at Puotilan vicinity of the beach, which burnt about 400 square meters areas in Helsinki. Photo - Str / Lehtikuva.
The possibility for forest fire in a large scale is very thin in near future in the country, according to the Forest Research Institute.
As per the perception based on the weather condition and density of forest, it could be said that the possibility for any big incident of forest fire is far away, the Institute observed.
'Long dry period is one of the pre-condition for a big forest fire,' Forest Research Institute researcher Ilkka Vanha-Majamaa said, adding that Finland's forests are very scattered especially in South Finland where fire does not catch easily.
The fire spreading from Russia to Finland is possible in theory, he said.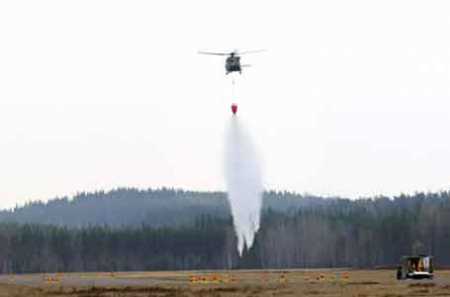 Army NH 90 - the helicopter clear the 2000-liter Bambi bucket-fighting water tank Räyskälä Flight Center 11 May 2010. Photo - Lehtikuva.
Although many forest fires in Finland have been in West Finland such as Isojoki, Liminka, Kalajoki and Tammela, this may be because there are more dry pine forests than in East where there are more spruce forests.
The researcher said that a lightning starts 14 per cent of forest fires in Finland which is only 3 per cent in Mediterranean countries.