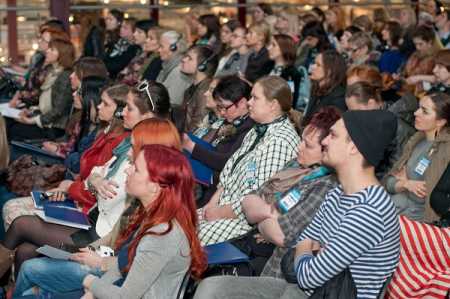 Press Release Photo.
The World NGO Day 2014 Forum will begin at Scandic Marina Congress Center in Helsinki on February 27 marking the World NGO Day.
International Development Minister Pekka Haavisto is scheduled to open the two-day event, said a press release.
The forum is being organised by the World NGO Day Initiative – supported by European Commissioner for Development Andris Piebalgs – in recognition for the need of a new international calendar day dedicated to NGOs, the important work they do locally, nationally and internationally, and all the individuals behind them worldwide.
The newly elected secretary general of the Secretariat to the Nordic Council, Britt Bohlin, and other UN agencies' executives including UNOPS Executive Director Jan Mattsson and UNESCO Assistant Director-General Eric Falt are also expected to speak at the international forum.
United Nations Development Programme (UNDP) Administrator Helen Clark, also former prime minister of New Zealand, will be addressing delegates via video in recognition of the importance of the NGO sector.
International Development Minister Pekka Haavisto was recently elected as chairman of the International Dialogue on Peacebuilding and Statebuilding (IDPS), an international forum promoting the development of fragile states.
"In fragile countries, the activities of civil society can be very difficult, even paralyzed. The international community must also support the implementation of civil rights," said Haavisto.
The World NGO Day 2014 Forum will focus on "Universal Education – NGOs and Private Enterprises," "Health and Social Welfare," "Children and Youth Empowerment - A Multi-Sectoral Approach," and "Society Empowerment via Gender Equality".
Finnish NGOs and its civil society members would be welcome to take part in the two days of presentations, speeches, intense panel discussions and debate with NGO leaders from all around the world.
The participants include representatives ranging from the executive director of BRAC International - the largest NGO in the world - to Turkey's country director of International Medical Corps that is providing medical assistance to many Syrian refugees on the Turkish borders on a daily basis.
Finland's Slot Machine Association (RAY) - the Finnish sponsor of this international forum - and the World NGO Day Initiative are delighted to invite all NGOs to attend the World NGO Day 2014 Forum. All registration can be done automatically via
http://yourngoday.com
.