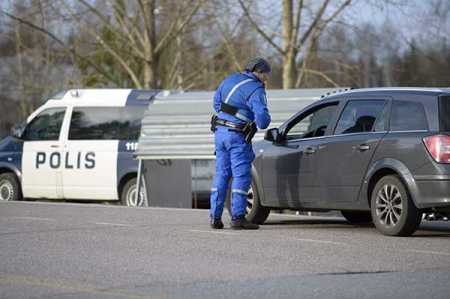 File Photo – Lehtikuva.

The police will intensify light traffic surveillance in all parts of the country starting this week.
The surveillance mainly focused on road intersections will also monitor motorists' conduct on roads.
The campaign's goal is to increase traffic safety, especially at pedestrian crossings.
In 2015, about 800 cyclists, 630 moped riders, and 460 pedestrians were injured in road mishaps.
Accidents involving pedestrians and cyclists happened during typical weekday commuting to work or school. Most of the accidents, while considering the days of the week, happened on Fridays.
"The period of surveillance runs until Friday 13 when the national accident day is observed. The main theme of the day this year, prevention of accident caused by haste, fits well with the commuter traffic objective," said Police Superintendent Timo Ajaste of the National Police Board.